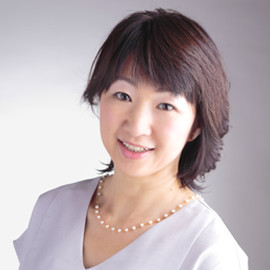 Kayo Iketeru
After working as an instructor in an English conversation school, she started her HR career at Master Foods, then Ford Japan, Pfizer, among others for over 14 years. She was responsible for recruitment, labor control, evaluation, institutional design, salary and bonus payment, human resource training, and overall operations concerning HR. After a short maternity leave, she started working in an American company in charge of diversity, and also managing the penetration of corporate philosophy in a global environment.
From 2006 she set up as an private consultant specializing in human resources and organizational development as well as communication design consulting. She assists in several projects related to organizational activation, and conducts executive coaching sessions and business training. She is also on the board of an NPO organization which promotes career education. Here, she has coordinated several joint projects between the public and private sectors.
She also specializes in EQ training and coaching which evoke behavior changes in the workplace.
Area of expertise:
Management (for women), Career training for women, Management training (for both men and women), EQ, Diversity, HR, interviewing, etc..
Social activity:
As a director of an authorized NPO "Key person 21" promoting career education nationwide and Independent Contractor Association, she contributes to the cooperation of cooperative projects with other organizations, governments and schools as well as the administration of both organizations.
contact us
Monday - Friday 9:00-17:30
Closed: Saturday, Sunday, National Holidays, New Years holidays (12/29-1/4)