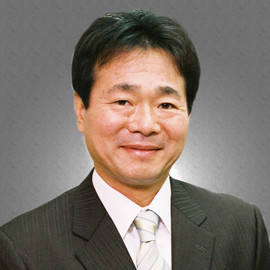 Masaki Ebine
He has over 20 years experience in international management, sales, marketing, logistics, production and training.
As a highly skilled negotiator of U.S. and Japan, he played a leading role in DHL Express USA, American Honda Motor, Ogilvy & Mather, EMC Corporation, etc. He is highly skilled in facilitating negotiation processes with people at all levels of an organization and with different cultural backgrounds. He leads training for cross-cultural communication and sales negotiation. He is also a trained interpreter in English and Japanese.
Drawing on his wealth of experience in working with ASTD and SHRM; he focuses on tangible skills applicable to day-to-day global business operations. He gives greater knowledge and understanding to participants through his hands-on experience in global business.
In recent years, he has given keynote speeches and held global business seminars for Japanese students, international students, and business executives at Toyo Eiwa University, Dokkyo University and International Christian University.
Professional area:
Organizational change, Global leadership, Global Negotiation skills, Cross-cultural communication, Practical business English(sales, tele-conference, E-mail writing, business report, claim handling, attention-grabbing presentations, etc.)
contact us
Monday - Friday 9:00-17:30
Closed: Saturday, Sunday, National Holidays, New Years holidays (12/29-1/4)