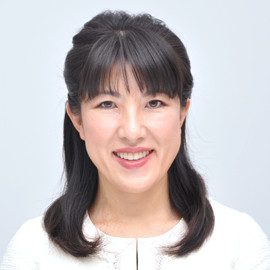 Rita Sugiura
After being a Japanese banking leasing company, she was in charge of management of branding and communication overall (public relations) at the LVMH group and also participated in establishing a Japanese corporation as a communication manager at the French luxury jewelry brand.
After that, she changed jobs to P & G Japan and engaged in many brand communication strategies at the marketing department and communications department.
She got the best employee awards and other awards. At the newly established brand operations division, she contributed to the establishment of an organization as influencer marketing manager. As a senior supervisor, she also provided internal consulting services, educational involvement such as mentor and coaches for each department.
She became independent faculty in 2011. She is engaged in promoting women's success (women's leadership) and customer-oriented communication strategies, and supporting the development of glowing brands and human resources.
Her strength is to have the participants acquire know-how that they can "have self-confidence" and "think and act proactively" and become Enabler (to make it possible),through extensive exercises to encourage active exchange of opinions.
Area of expertise:
Promotion female success, Communication strategy, Strategic thinking for Customer-oriented, Branding & Marketing
contact us
Monday - Friday 9:00-17:30
Closed: Saturday, Sunday, National Holidays, New Years holidays (12/29-1/4)