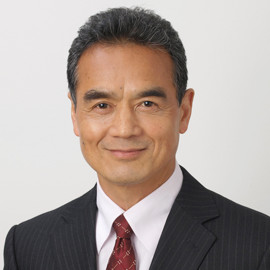 Yoshiharu Matsui
Prior to becoming an external consultant, he spent 12 years in Marketing leadership roles at Procter & Gamble (P&G) and Richardson Vicks, achieving business growth and record sales for several consumer goods, foods, and pharmaceutical products. He then spent 10 years in a Human Resources and OD role. During this period, he lead several people and organization development initiatives such as Regional OD, Training & Development, and Recruiting leader at P&G, and also accomplished several organizational changes, restructuring, business process change, and revamped HR management systems as the HR Director in Japan/Asia for P&G, Nortel Networks and Levi Strauss.
He also supports education for sustainable growth of achievements, human resources and organizations through HR magazines and lectures at universities.
Area of expertise:
Global communication, Organization Development (Vision/strategy development, team-building, Change management, BPR, Organization and Human Resource Management strategy, system, and program development), Leadership Development (Global leadership, change leadership/management, coaching Business Development, etc.
contact us
Monday - Friday 9:00-17:30
Closed: Saturday, Sunday, National Holidays, New Years holidays (12/29-1/4)