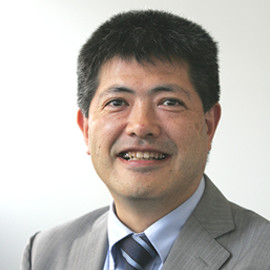 Tadashi Ueda
He began his career at NEC Cooperation, where, for three years, and engaged in the product development and marketing activities to promote the overseas personal computer and office computer systems to Asia, the Middle East, and a Latin American regions. After that, he was engaged in the overseas subsidiary support business for seven years and provided system consulting services to many business organizations.
From 2001 to the present, he has been working for AMA as program developer and trainer.
He is strong in areas requiring the ability to think logically and deliver from the experience of system analysts who pose problems from business analysis, build systems, and disseminate operations.
He has established a strong reputation for delivering high quality training programs relevant across various industry sectors.
Area of expertise:
Critical Thinking, Logical Communication, Business Presentation, Marketing, Management
contact us
Monday - Friday 9:00-17:30
Closed: Saturday, Sunday, National Holidays, New Years holidays (12/29-1/4)