Our Faculties have solutions based on abundant business experience
and are constantly evolving
Quintegral's AMA training has been developed as an information exchange place for business leaders.
Therefore, in order to provide training as a place to solve problems in business,
the faculties as facilitator are hired by experienced human resources.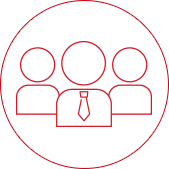 Hiring process
We interview, demonstrate and hire faculty with high level of facilitation skills. Cases and advice based on their advanced facilitation skills and real experience is effective guidelines for the participants to solve their problems.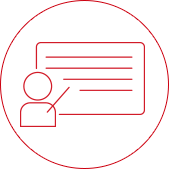 Train the Trainer
After hiring, we are doing trainer training. As a Quintegral faculty, we are improving the effectiveness of the training by learning the attitude, skills and knowledge necessary for an excellent faculty and continuously conducting feedback sessions for improvement.
contact us
Monday - Friday 9:00-17:30
Closed: Saturday, Sunday, National Holidays, New Years holidays (12/29-1/4)