AMA network provides you with a high quality standard of courses across the world.
Quintegral provides a wide variety of programs and faculty with global business experiences to help global business leaders equip with cutting edge skills and knowledge.
AMA courses are very interactive and fast paced. The courses include group discussions, individual exercise and many other effective learning tools to enhance effectiveness of learning.
About Open Enrollment
Open enrollment programs are a training service for companies that can be participated from one person. By taking classes with participants from different companies, occupations and industries, it is possible to gain meaningful learning by coming into contact with various perspectives and ways of thinking that are not normally encountered. Open enrollment programs are held in Japanese and English, 5 cities nationwide (Sapporo, Tokyo, Nagoya, Osaka, Fukuoka), and online live, and courses can be set up in other cities upon request. We provide business and human skill training for a wide range of business professionals, from young and new employees to managers and executives. The AMA program is designed for immediate on-site and practical use and is centered around discussions and hands-on exercises.
PDUs* can be obtained from each course.
We also have a voucher system that you can take advantage of.
※PDU(Professional Development Units)is a unit for quantitativery certilying continuing learning necessary for maintaining PMPR certification, and one PDU corresponds to one hour.

Individuals can register for a course on their own needs or desires.
Registration for Open Enrollment
Trial Course
"Trial courses are available only for HR representatives who are considering using Quintegral's training services including in-house
and public courses and need to check the quality of the course.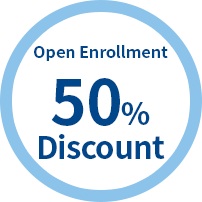 contact us
Monday - Friday 9:00-17:30
Closed: Saturday, Sunday, National Holidays, New Years holidays (12/29-1/4)