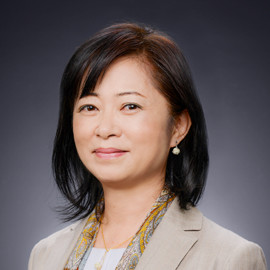 Kaori Asano
Coca-Cola Japan Co., Ltd. and several other foreign companies such as Dell Inc. are responsible for human resources development in the North Asia region (Korea and Japan), Asia Pacific next-generation leader development program manager, female success manager, etc. In 2017, she became an independent human resources consultant, facilitator, coach.
Focusing on our own expertise, experience, strengths and passion, we put all our strength into training, focusing on the fact that the participants actually "make results more efficiently" and "lead to a richer (occupation) life" And as a result, I am pleased that the workplace members, organizations and society will improve better.
I am involved not only in "event" training but also in the posture that I am responsible for a series of "process" of my own learning and growth trip. "I understand that I understand (understanding with the head)" until I become "(motivation)" "I want to do" (commitment) "," It seems likely (self-efficacy) "" When and how it is done (execution plan) " By doing so, I have a reputation that I can actually utilize learning for practical use. That attitude is transmitted, and the level of [outstanding · excellent] training and lecturer evaluates mostly.
Area of expertise:
Leadership development, global communication, emotional intelligence, diversity, inclusion (acceptance), mindfulness, presentation
contact us
Monday - Friday 9:00-17:30
Closed: Saturday, Sunday, National Holidays, New Years holidays (12/29-1/4)